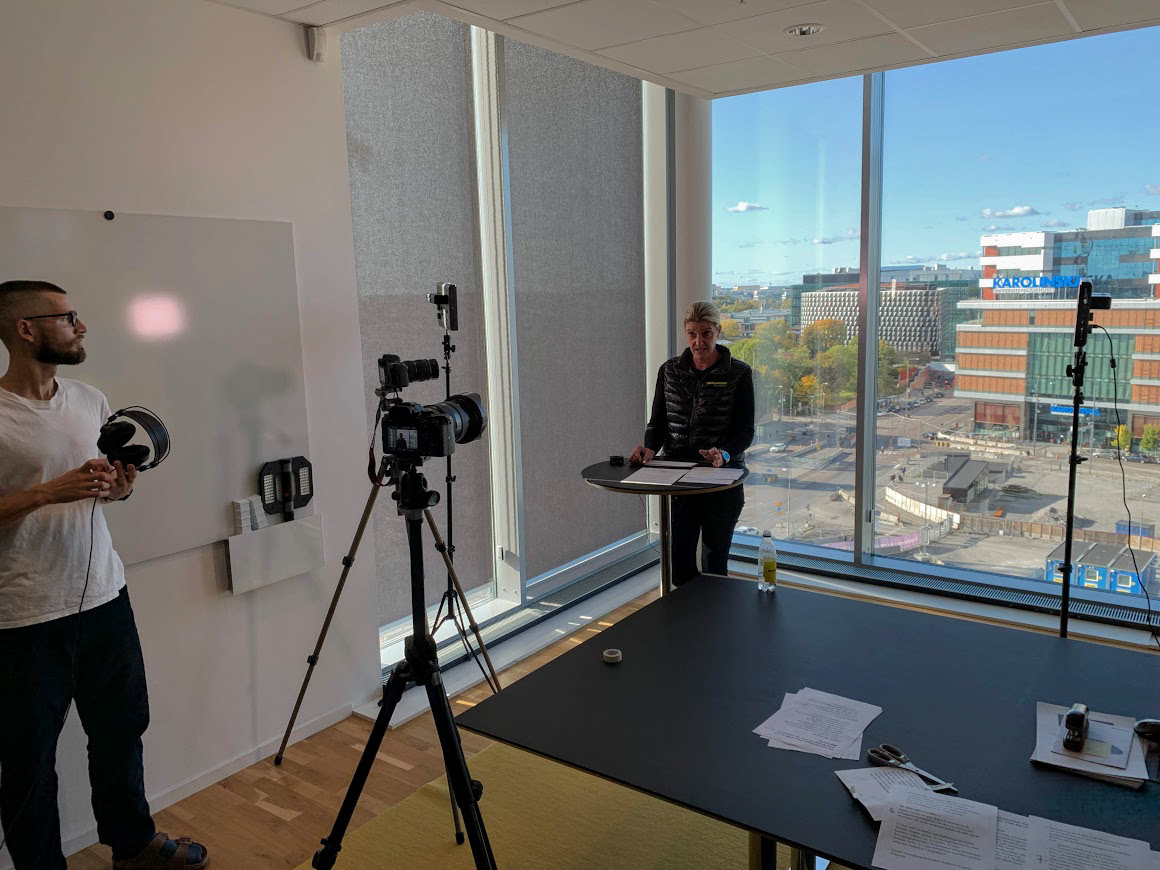 Mekonomen Group is the the leading automotive spare-parts chains in the northern Europe, with proprietary wholesale operations, over 460 stores and 3,400 workshops operating under the Group brands.
Between August 2019 and March 2020 I have worked as Digital Producer for Mekonomen Group and their respective brands, such as Promeister, Mekonomen, MECA and BCP with digital filmmaking, storyboarding, filming and editing. 
The work has included planning, storyboarding and setting up interview films with employees and leadership of Mekonomen Group. Filming has been made using a Sony A7 III camera on tripods or using a DJI Ronin Camera Gimbal. B-footage was filmed using a Canon 5D mark III. The resulting footage was then edited, graded and composited in Adobe After effects with added titles and animations.
Apart from interview work and filming I have also produced animated films and kinetic typography videos for different purposes. Being able to quickly produce material without the use of external footage, drawing on my experience in working with corporate storytelling and animation. 
Creating this material includes finding and using stock footage and rights-managed soundtracts and SFX. My skills in Adobe Illustrator, Photoshop and Audition came in handy as well. 
In addition to 2D film work, I have also helped the in-house studio with different Art Director assignments such as copywriting and InDesign print production. 
Apart from this, I have captured and used 360 VR footage for different projects, covered in-depth here.