Inspiration drives me, and it has been taking me cool places all my life.
I pride myself on being able to move effortlessly between the strategic and the hands-on creative, self-starting as well as social. Strong collaborative and communication skills with experience from developing content, marketing strategies, road-maps, concepts for consumer brands and apps. A passionate results-oriented people person with experience from both global companies and startups.
Plotagon AB, Stockholm, Sweden
Plotagon is a Swedish angel-invested start-up with a storytelling and animation applications (iOS, Android, OSX and Windows) that lets anyone create 3D animated videos from a manuscript.
Chief Marketing Officer (May 2013 - 2014)
Responsibilities as CMO: Created a small and agile marketing department, recruiting and managing staff, building and supporting a social media strategy. Managed PR and generated earned media. Created marketing materials, vision films, viral adverts. User acquisition through social media campaigns on facebook and with Google SEM. Handled interaction with US business developers and PR consultants. Planned and executed events in the US, the UK and Sweden. Board member of Plotagon Production and member of the leadership team.

Head of Community (May 2014 - present)
Responsibilities as Head of Community:
Built  a user community for Plotagon Story and Plotagon Education, collecting input and feedback from users to all parts of the company, including development, design and marketing, and interacting with the user base to create fans and ambassadors through all channels.
PRODUCT OWNER, PLOTAGON STORY (2016-present)

Responsibilities as Product Owner: Manage the development and strategy of Plotagons consumer product, Plotagon Story. Decide what features should be developed to reach the goals for the product and its role in the marketplace. Oversee and instruct developers, artists, programmers and marketers to ensure goals are met.
  - Created a communication and marketing strategy for a product still in development, starting with product launch event and building the product to over 700K downloads over the course of four years.
  - Ongoing marketing support in all channels, including event marketing, social media marketing and content marketing.
  - Planned and executed events in the US, the UK and Sweden.
  - Built and managed a user community for the Plotagon Story application with over 500K users. Created digital marketing campaigns on social media channels based on insights from the community.
Freelance, Stockholm, Sweden
Working as a freelance consultant for agencies and with clients of my own, including Sony Ericsson, Electronic Arts, Merck, Stora Enso and American Express.
Digital Art Director / Content Marketer (2009 - 2013)
Responsibilities as Art Director: Leading the design process from concept to execution, guiding creative teams, photographers, filmmakers and interfacing with the agency lead or client directly.
Responsibilities as Content Marketer:
Design work with a focus on app design and development. Designed and published applications for iPad and iPhone, created films and responsive website design.
  - Core Network Freelancer for cross media agency Bodén & Co, working as Art Director for their clients.
  - Head UI designer for DICE/Electronic Arts hit game Battlefield 2, which sold 4.5 million copies
OgilvyOne Worldwide, Stockholm, Sweden
Ogilvy One is the direct marketing / digital media arm of ad agency Ogilvy and Mather with offices around the world. Their Stockholm clients include DHL, Kraft foods, Cisco, Marabou and Eniro.
Senior Digital Art Director (2006-2009)
Responsibilities as AD: Work with Ogilvys international and Swedish clients creating digital direct marketing and email marketing campaigns, from brief to execution. Taking part of pitches for new clients and assignments together with other parts of the Ogilvy network.
  - One of two head art directors for DHL, creating digital campaigns for the EMEA market.
  - Created an email marketing strategy for DHL which was implemented throughout Europe and Scandinavia and
  - Created one of the first app marketing concepts for Fanta in Scandinavia
Grey Interactive, Stockholm, Sweden
Grey Interactive is part of the Grey Global Group owned by WPP, with offices in 96 countries.
Responsibilities as AD: Working as an Art Director building digital campaigns for Greys customers, including Scandinavian Airlines, Scania Trucks, Electrolux, DELL, Procter & Gamble and Microsoft.
  - Head of digital strategy for Scania Trucks for Europe
  - Created a launch campaign for Pringles in Denmark that became Best Practice for P&G
  - Winner of the 1999 People's Choice Award in San Francisco for Investor Dialogen CD-ROM
Education
Batteri, Certified Copywriter, 2009
Berghs School of Communication, Art Director, 1999
Elite Imaging, California, Advanced 3D graphics, 1995
BASIS Art College, Stockholm, 1993
References
References available on request, please refer to my
LinkedIn page
for recommendations and endorsements.
Language Skills                    
English – fluent in speech and writing             German - basic conversation
Swedish – mother tongue                                 Spanish - basic conversation
Nationality: Swedish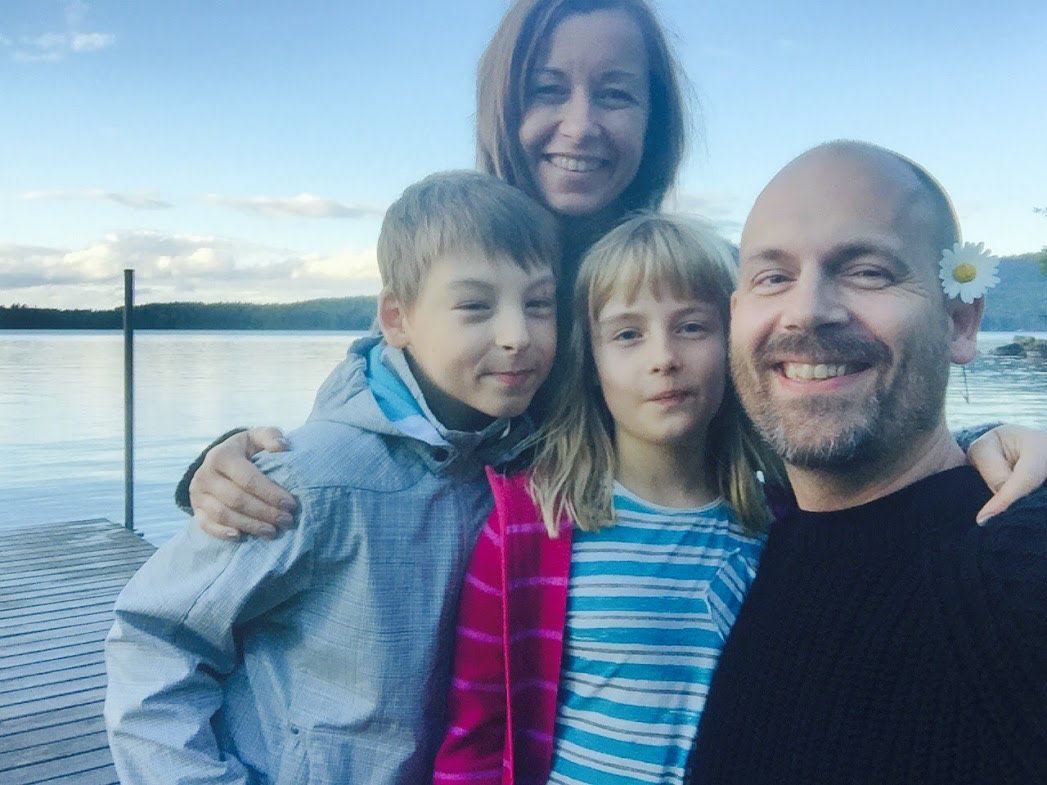 Loves reading and creating animated films. Long time Apple evangelist who enjoys reading Science Fiction in the bathtub. Married to Monica, father to Ivan and Leonora. Has been a dedicated computer gamer since getting a Commodore 64 as a kid. These days you'll most often find me flailing around in a VR headset after the family has gone to sleep.